Can you believe it's already May? There's only a few weeks left of school! And that means summer is right around the corner. And being the first week of May means it's also time for an IWSG post...
So, Spring. Spring is not my favorite season.
Spring is like a two-year-old child. It's cute when it first arrives, with a sunny disposition and hints of warmth. Then it goes through ten mood swings in a short span of time, turning all plans into disaster and no one knows what's going to happen next! Completely unpredictable.
Spring is also supposed to mean rebirth. And I do love the baby animal videos. But for writing, my calendar is off. I don't start new in Spring, I'm usually way behind, ready for summer to kick in because I think I'll get more done when school is out. I don't know why I delude myself each year! Oh, it's warmer, I'll go for more walks with my dog. Oh, baseball season starts, I can write between innings at my sons' games. Oh, summer is coming, I'll get on the treadmill and respond to some blogs. Oh, look at all the inspirations of nature blooming - and bugs and bees and pollen - ACHOO! Yeah, right.
So yeah. Spring. Not my favorite season. Fall. Now THAT's a season!
Anyone else un-enamored of Spring? Got any advice for my anti-spring lamenting?
But I can't leave you on a downer! Take a gander at the Thing That Turned Me anthology cover!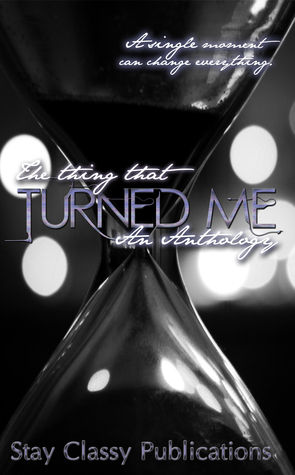 Comes out May 31!
Lastly, a HUGE THANKS to all the entrants in my JOLISSA giveaway. Here are the winners!
a Rafflecopter giveaway